Wow… Our garden growing season has sure shot by, hasn't it? If you want to make some fresh salsa we have bell peppers, jalapenos, and onions just waiting for you.
Add some Swiss chard and spinach for healthy, fresh nutrition.
One of my favorite things about our Thorp Community Garden is all of the tomatoes!  The varieties seem endless and the flavors are delicious!
Here are some tips about harvesting tomatoes? Check out this short video.
Harvest Highlights:
Harvest tomatoes when they start turning red (or orange or purple etc. based on the variety planted).
Tomatoes will continue to ripen off the vine.
Before the first frost, harvest all of your tomatoes, even the green ones.
Leave green tomatoes in a windowsill to encourage ripening.
Store tomatoes at room temperature, not in the fridge.
Tomatoes are high in vitamin C as well as the antioxidants lycopene and anthocyanidins. These phytonutrients support brain and heart health, so eat up!
One of the great things about tomato plants is that they are quite prolific! If your tomato plant is "determ
inate" all your fruits will ripen around the same time. If your tomato plant is "indeterminate," then the plant will continue to fruit and ripen until the first frost. Regardless, the question is what to do with all of the delicious tomatoes!.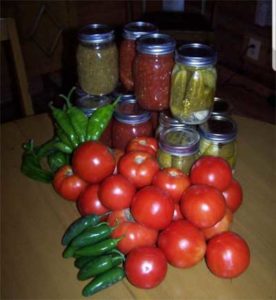 After the harvest… those tomatoes just keep giving and giving all through the winter and into next spring.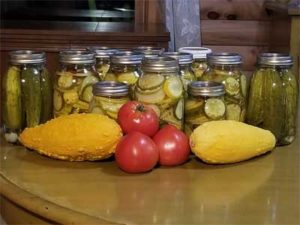 Tomatos aren't the only thing that winters over well from our TCG harvest.